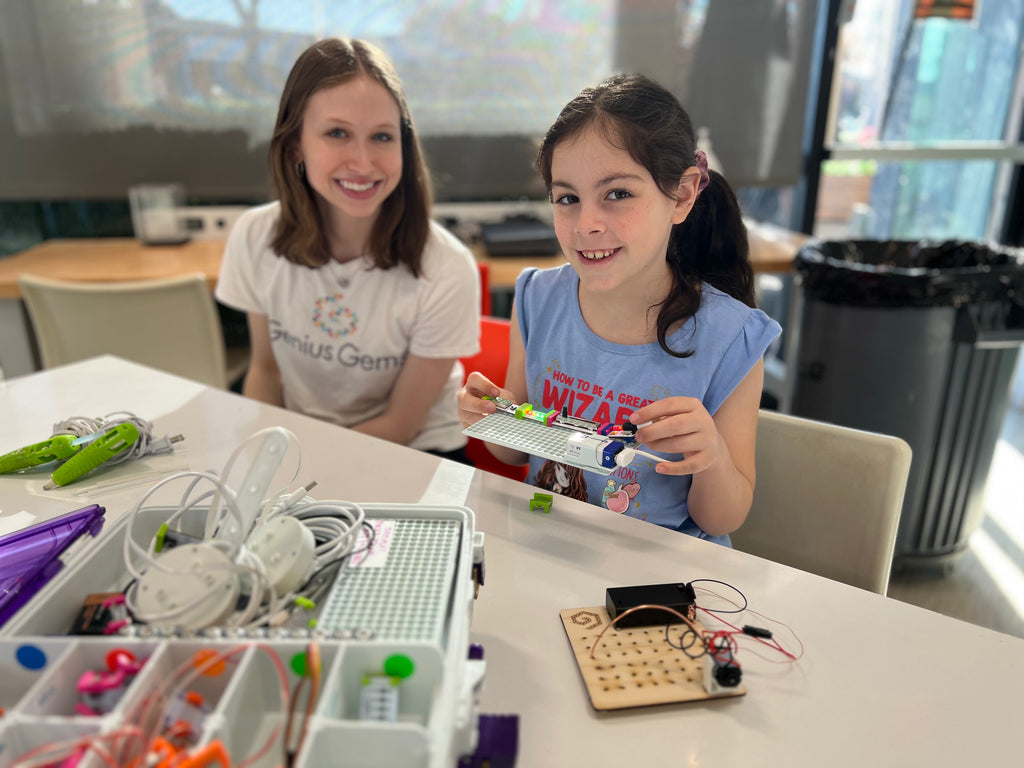 Engineering and Tech Lab - Fall 2023 NYC Class
$520.00
Engineering and Tech Lab with 3D Printing  (1st-3rd Grade)  
Calling all engineers and inventors! Learn about the intersection of art and engineering through a series of hands-on engineering projects and Tinkercad. Engineers will learn about LEDs, circuitry, batteries, motors, and the exciting world of 3D printing. Learn about the technology our engineers use at Genius Gems to make and design our own customized projects. Learn about how laser cutters, 3D printers, UV printers and Autocad softwares work to help engineers solve real world problems. Engineers will design their own motorized projects, and learn about 3D printing using Tinkercad, laser cutter designs, 3D printers, Little Bits and more. An art component is incorporated into many of the projects. New and continuing students are welcome; the projects will be different from the previous semester.  
Engineering and Tech Lab with 3D Printing (3rd, 4th, 5th, 6th grade) 
We aim to be at the forefront of the latest in cutting edge technology. In this course, students will use various mediums to learn how to think like an engineer. Students will learn how ChatGPT and artificial intelligence work. Students will also build and engineer a simulated "bat" to test out echolocation using LittleBits; and they will design and 3D print their own robot that can be programmed using Microbit. In our final project, students will design their own 3D printed bubble machines that will interact with our Microbit. The projects will be different from the previous semester. This course is open to returning and new students.
Students have the option for enrolling in the 45 minute weekly class, or the 2.5 hour drop off program that includes supervised building time before and after class, a snack break (please provide a snack), as well as the 45 minute class. 
School picks up are included in the 2.5 hour class price. Please complete the pick up information as part of the enrollment registration.