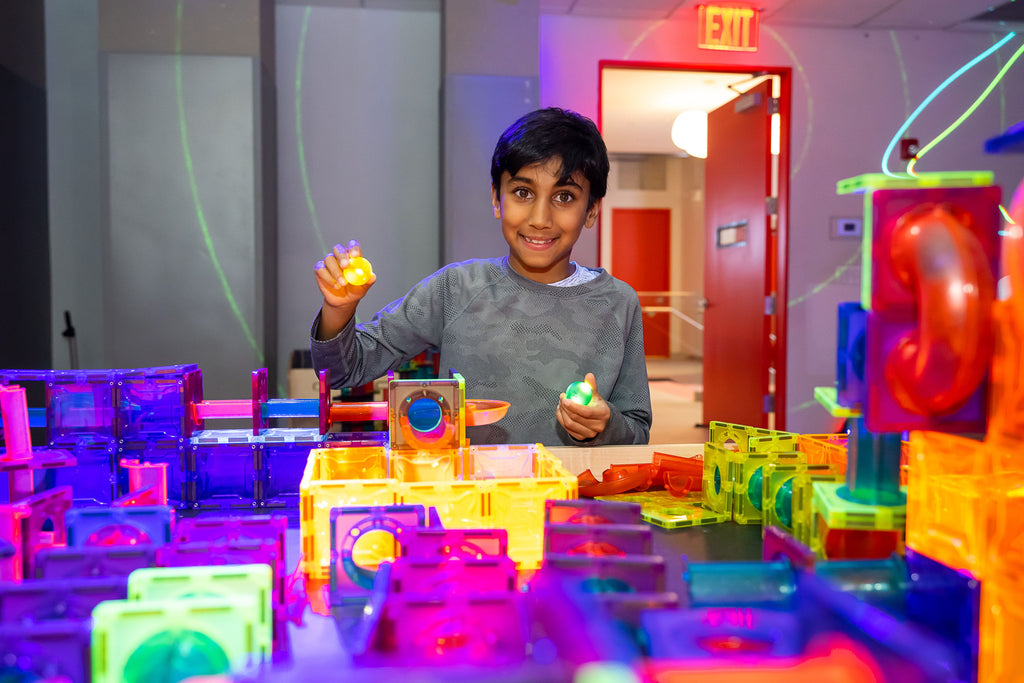 Date Night Drop Off on April 29 in NYC! (NEW)
$30.00
April 29 Date Night Drop Off! SOLD OUT.
Sign up for the waiting list. 

What:
Join us on Saturday, April 29th, from 5:30 PM - 8:00 PM for a special date night drop off program in NYC for ages 5-12.  Parents, if you have children under 5 years old and you would like to attend this event with your child, please e-mail us at information@geniusgems.com. 
How it works:
Adults, have a night on the town while our dedicated staff guides your child through all that Genius Gems Chelsea has to offer: we'll make Glitter Tiles, build massive marble shoots and magnetic tile projects, play with robots, earn tokens, and more!  This event requires pre-registration and doors will be closed (i.e., we will be closed to the public during this event). 

Cost:
$30 + tax /child and includes pizza/juice (gluten-free and vegan options available upon request). 
» Members get 10% off (or 10% sibling discount) with code DATENIGHTSPECIAL2. Offers cannot be combined.
» Not a member? Join today! nyc.geniusgems.com
Questions?

Please review our cancellation policy prior to registering. Any questions, please email us at information@geniusgems.com. Due to high volume of emails, we ask you to allow us 48 hours to return your email before politely following up. Thank you!